Weber Shandwick has always had a finger on the pulse of industry — and that has always been in the interest of connecting people and brave ideas together.

Never wanting to be pigeonholed as just a PR shop, Weber has repositioned itself to help brands rethink more broadly how they fit within culture. This is a moment in the great legacy of the agency to unite their offices globally and differentiate themselves amongst their competitors.
Services:
Brand Identity
Team:
Mattias Mackler
Kristopher Pelletier
Emily Hartnett
Jamahl Umar
Chad Thomas
Aarif Morbi
Samantha Bassman
John Binder

Client:

Anchored on a bold, attention-grabbing and uniquely quirky "W" symbol – the new visual identity system can now celebrate their client's ambitions and successes through the lens of Weber's vision.
Whether formal or fun, the brand expression can create a cohesive look and feel that can dial personality up or down depending on the appropriate context needed. It's a minimalist toolkit that provides maximum output.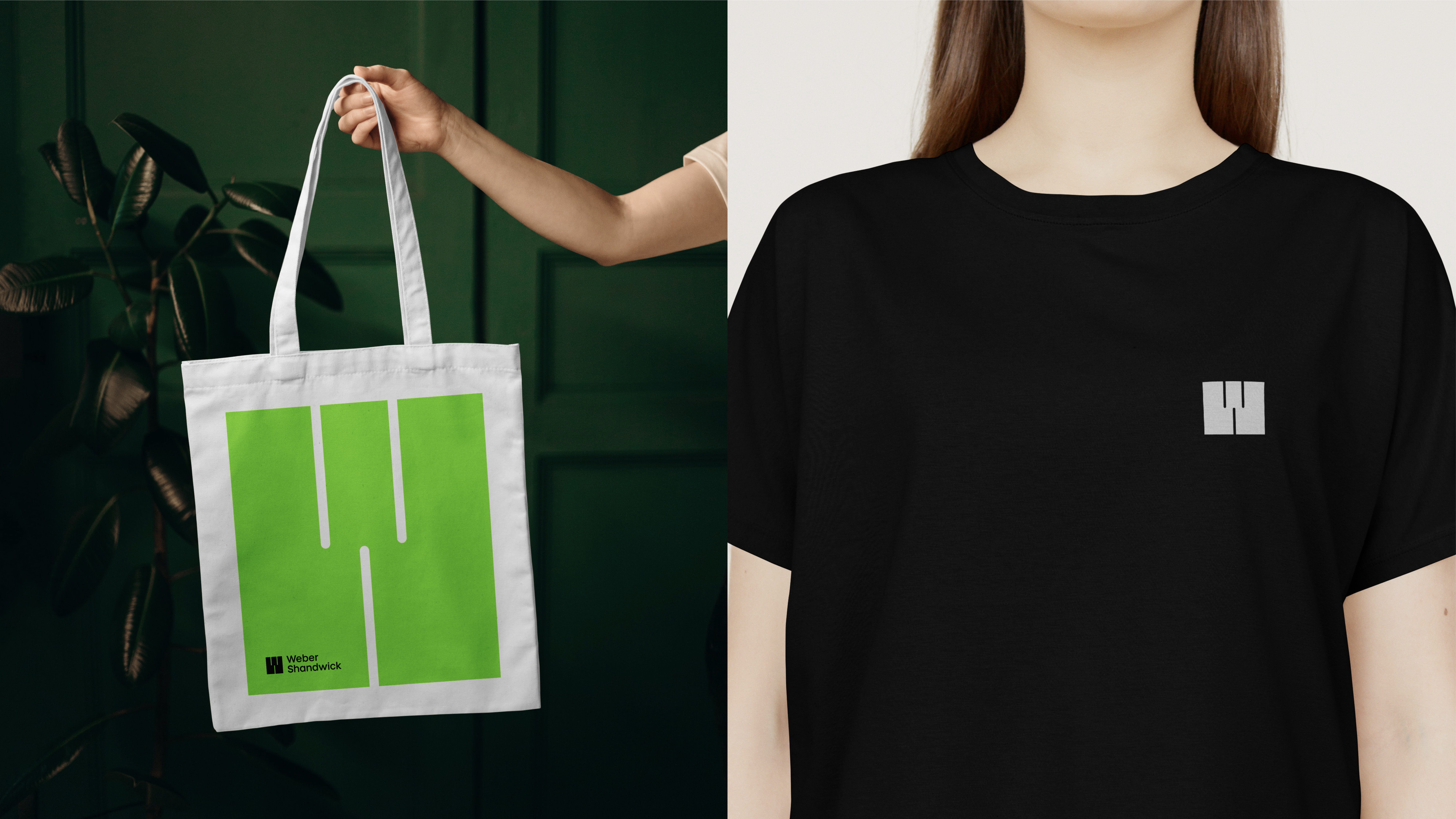 In early 2022, Weber Shandwick announced the creation of a global enterprise brand

,

The Weber Shandwick Collective

– a network of specialist creative, marketing, communications and consulting firms built for the convergence of society, media, policy and technology.